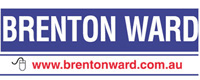 Brenton Ward Real Estate
ABN 57 501 064 871
Phone +61 412 348 212
Registered Agents, Auctioneers, Property Managers. RLA122299
PO Box 3150 Norwood 5067
Adelaide Real Estate
Email brenton@brentonward.com.au
"More Money in your Pocket"
Copyright © 1998-2014
DISCLAIMERS & LEGAL MATTERS

Selling your Property in Adelaide?
Our professional fee is
1.1% including GST (min $3,500)
More money in your pocket
Free appraisals
Brenton Ward
Mobile 0412 348 212
LANDLORDS:
IF YOU'RE PAYING MORE THAN
6.6% including GST
THEN YOU'RE PAYING TOO MUCH.
WE URGENTLY REQUIRE RENTAL PROPERTY.
Brenton Ward
0412 348 212
PARAFIELD GARDENS
19/14 Bradbury Street

INSPECTION AVAILABLE BY PRIVATE APPOINTMENT, VIRTUAL TOUR, FACETIME OR ZOOM.

In response to recent announcements and regulations regarding inspections and auctions, we are delighted to invite you to view this property by private appointment, a virtual video tour or via Facetime or Zoom. We hope you will make use of these new measures with us and look forward to speaking to you shortly. We have implemented hygiene policies for any private inspections and if you are unwell or have recently traveled overseas or interstate, please contact me on 0412 348 212 to discuss alternative arrangements. We thank you for your patience, assistance and understanding. Please take care and stay safe.
LAND FOR SALE
Approxiamtely 209 square metres in gated community close to all facilities.
Property Interest Report, Certificate of title, Council Rates, Council Search,
Emergency Services Levy, SA Water, Strata Search, Community Plan, By-Laws,
Scheme Description, Development Contract, Land Tax
Form R3, Form R4, Form R5, Form R6, Form R7
Property Details:
Council zoning: Residential,
Council rates: $997.40 pa,
SA Water: $154.25 pq,
Emergency Services Levy: $548.65 payable,
Land size: approximately 209 square metres,
Certificate of title: Volume 5993 Folio 902
For further details and inspection arrangements:
Brenton Ward: Ph 0412 348 212