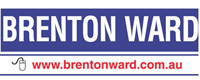 Brenton Ward Real Estate
ABN 57 501 064 871
Phone +61 412 348 212

Registered Agents, Auctioneers, Property Managers.
RLA122299
PO Box 3150 Norwood 5067
"More Money in your Pocket"
Email brenton@brentonward.com.au
Copyright © 1998-2020
Use a professional negotiator next time you purchase a property.
You can save $1,000's
Have you asked:
* How long has the property been on the market?
* How much will the owner take?
* Is the property in sound condition?
These and other important questions together with the information and professional skills an agent can bring to the negotiation table may save you thousands of dollars when purchasing your next home.
SERVICES PROVIDED FOR ACQUISITION OF RESIDENTIAL PROPERTY:
Attend meetings to establish the extent of the services required and to be provided and prepare authority to act.
Obtain full brief for either a freehold acquisition or leasehold acquisition.
Consult with and determine client's requirements.
Locate potential properties on and off the market.
Evaluate potential property use consulting with local government authorities as needed.
Provide recommendations on purchasing strategy.
Negotiate property purchase (or lease as the case may be) on the best possible terms.
Attend and bid at auction on purchaser's behalf.
Obtain marketing and legal documentation.
Liaise with Vendor's agent (if appointed) or Vendor.
Liaise with and brief client's solicitor/conveyancer regarding legal documentation.
Advise client to carry out appropriate checks on building including structural survey if required, also land and geo-technical survey.
Arrange consultants' reports on building and/or plant.
Arrange valuations.
Arrange environmental tests (or advise clients to arrange) and site report.
Re-negotiate existing tenancy agreements or new tenancy agreement and advise regarding ongoing management of the asset.
Advise on arranging finance and insurance.
Arrange venture partners.
Such other services that are mutually agreed.
"Sharing success"